A small town, best friend's sister, age-gap, grumpy, sunshine, contemporary standalone
Confirmed bachelor—that's what I've become. Life is safe and predictable. After all, Riverbend doesn't exactly have a roaring social life or an influx of women looking to be the wife of a farmer. Hold on. I'm not looking for a wife—or even a girlfriend.
When my best friend tells me that his little sister, Devan, is moving back to Riverbend to teach science, I envision the little girl with pigtails, freckles, and an annoying urge to be wherever her older brother was.
Of course, that was twelve years ago when she was ten years old.
Newsflash. Devan is no longer a child. Imagine my shock when I learn that she is the woman who disappeared after one passionate kiss—one I couldn't get out of my head. Once I realize Devan is my mystery woman, I can't walk away.
The problem is that she's my best friend's little sister, ten years younger than me, and definitely off-limits.
What will it mean for my friendship if I pursue my feelings?
Can one kiss change everything?
Have you been Aleatha'd?
ONE KISS is a stand-alone, age-gap, best friend's sister, small-town forbidden contemporary romance set in Riverbend, Indiana, and one of Aleatha's Lighter Ones. Sit back and enjoy the hijinks as Justin's safe and predictable world is turned upside down.
I enjoy the darker titles by this author, and I also enjoy these lighter books. They are low angst, and no one is being kidnapped, held for ransom, or anything else dire. So, different from this author's other books.
Devan is the new science teacher at her high school in her home town and Justin is her brother's best friend. After an encounter where only one of them recognizes the other, Justin is left wondering who she was and Devan wondering how she will hide her attraction to Justin from her brother.
And, as this is this author, even though this is a lighter title, it's still just a tiny bit forbidden with an age gap added in, allowing it to be light and fun, but also feel like a story to connect with.
I enjoyed and recommend this title.
Grab Your Copy!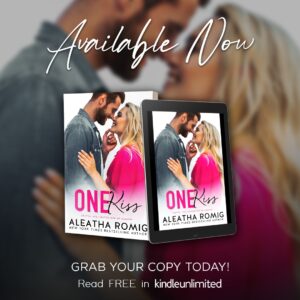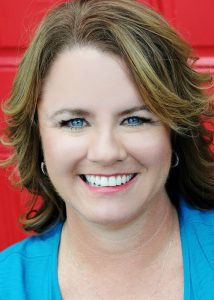 Meet Aleatha Romig:
Aleatha Romig is a New York Times, Wall Street Journal, and USA Today bestselling author who lives in Indiana. She grew up in Mishawaka, graduated from Indiana University, and is currently living south of Indianapolis. Together with her high-school sweetheart and husband of over thirty years, they've raised three children. Before she became a full-time author, she worked days as a dental hygienist and spent her nights writing. Now, when she's not imagining mind-blowing twists and turns or her new lighter side, she likes to spend her time with her family and friends. Her pastimes include reading and creating heroes/anti-heroes who haunt your dreams!
Hosted by: