Gabriella Stone
Moving to LA was my dream since I was thirteen. By the time I was twenty, I was sought out by some of the most beautiful people in the world to take their pictures. No one cared that I came from a hockey dynasty. Everything was perfect. Then I met him. It was supposed to be a one-time thing. But it ended up being more. So much more. Until he betrayed me.
Romeo Beckett
Growing up in LA, everyone knew I came from Hollywood royalty. Following in my father's legendary footsteps, I learned early on not to fall for the shallow shine of this city. When I met her, I didn't know she was what I'd been looking for. In one night, I ruined everything. She left without a second thought. I've spent every day since becoming the man she deserves. She thinks it's over. She's wrong. It's time to win her back.
I can't lie, I love books with flawed characters. These books are even better when you see the characrers own their mustakes and work to find a way past them.
There was a lot of that in Gabriella and Romeo's story, and I loved it.
He made quite a mistake and knows it. And owns it. And does the work required to get past it.
This is the Romeo in this book. The one who knows what he wants, has done the work to get beyond and understand his past, and now is willing to do the work to get to girl he had but lost because of a really dumb mistake.
I loved that Gabriella was angry and hurt but not awful. She didn't refuse to talk to him for the entire book. I also really liked that the author made it clear to the reader and to the characters that he could apologize, but the forgiveness and where things went from there were on her.
Ultimately this is a second chance romance about a character who makes a really big mistake, owns it, and shows that he's matured past it.
Their connection was strong and I loved the pacing of the romance. It worked and it felt authentic. As always, there was a huge cast of supporting family members to add in the humor and a touch of the ridiculous, but it was funny and worked well.
Will there be readers who skip this one because of a part of the storyline? Probably. And it's their loss. If they haven't read it, don't listen to them.
I enjoyed and recommend this title.
Grab Your Copy! https://www.amazon.com/dp/B0B918Q3DY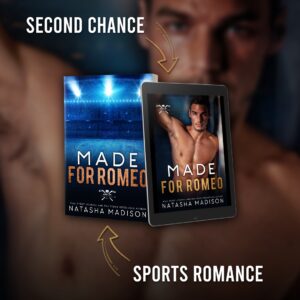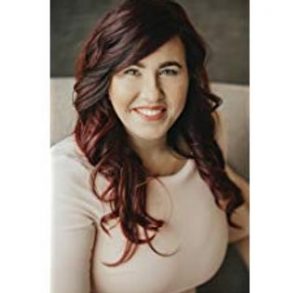 Meet Natasha Madison:
When her nose isn't buried in a book, or her fingers flying across a keyboard writing, she's in the kitchen creating gourmet meals. You can find her, in four inch heels no less, in the car chauffeuring kids, or possibly with her husband scheduling his business trips. It's a good thing her characters do what she says, because even her Labrador doesn't listen to her… Keep up with Natasha Madison and subscribe to her newsletter https://www.natashamadisonauthor.com/
To learn more about Natasha Madison & her books, visit here!
Connect with Natasha Madison: https://www.natashamadisonauthor.com/contact-me