Scarlet Reed has returned to Polson Falls, convinced that twelve years away is long enough to shed her humiliating childhood identity as the town harlot's daughter. With a teaching job secured and an adorable fixer-upper to call home, things in her life are finally looking up.
That is, until she finds out that Shane Beckett lives next door.
Shane Beckett, the handsome and charismatic high school star quarterback who smashed her heart. The lying, cheating player who was supposed to be long gone, living the pro football dream and fooling women into thinking he's Prince Charming. Shane Beckett, who is as attractive as ever and flashing his dimples at her as if he has done no wrong.


Scarlet makes it abundantly clear that old wounds have not been forgotten. Neighbors they may be, but friends they most certainly are not. She won't allow herself to fall for the single father and firefighter again, no matter how many apologies he offers, how many times he rushes to her aid, or how hard he makes her heart pound.
But as she spends more time with him, she begins to fear that maybe she's wrong. Maybe Shane has changed.
And maybe this time she's the one playing herself—out of a chance at true happiness.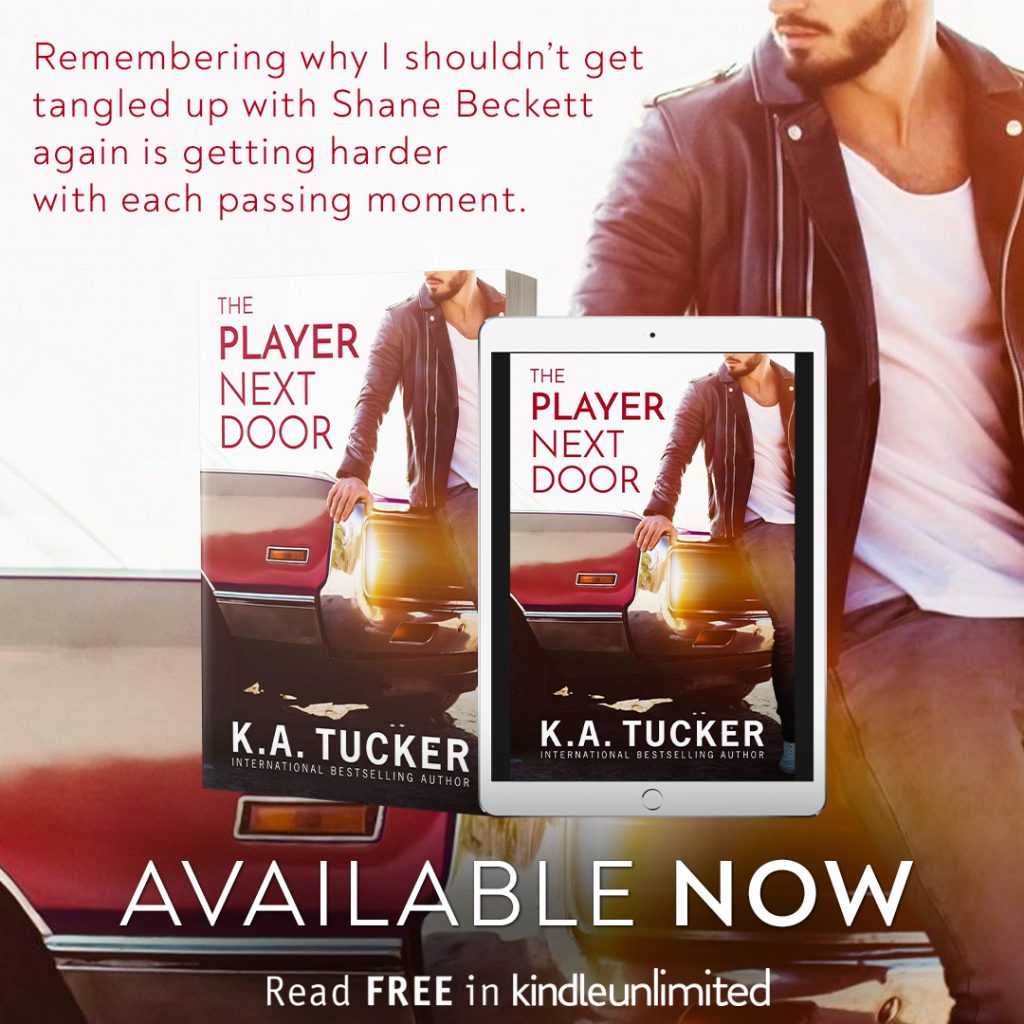 I have said it before, but for a 2nd chance romance to work, you have to believe that the reason it didsn't work initially has been resolved.
That was a lot of the initial problem for Scarlett and Shane. She doubted that Shane was anything but a player who broke her heart in high school. I loved how this was handled, I loved that he didn't offer excuses, but simple truths, reasons and a sincere apology for the way things happened and how he handled them.
I really understood where Scarlett was coming from with her reluctance to get involved, even though Shane did absolutely everything he could to show her that he was there, and committed and that he wanted things to develop between them.
Shane broke my heart. You could really feel that he knows he made a mistake years ago, and he wants to correct it and have his chance with Scarlett, but he understands and respects how she feels so much that he is willing to also let her go, and let her reject anything more than friendship. Even though you can tell that it is breaking his heart and all he wants is her (partly because he tells her) so watching them figure it out and become a couple is really satisfying.
The only criticism I have is the way the book ended didn't feel totally finished. I am ok with some things left in the open, or some things left as possibilities, but this seemed to jump from one pretty important resolution to a few months later, without really showing that they were going to be able to get to a long-term HEA. There were enough breadcrumbs for me to know that they will, and have, but I think there was enough drama and angst that it needed to be tied up a little more, at least for me.
I enjoyed and recommend this title.
K.A. Tucker writes captivating stories with an edge.
She is the USA Today bestselling author of 17 books, including the Causal Enchantment, Ten Tiny Breaths and Burying Water series, He Will Be My Ruin, Until It Fades, Keep Her Safe, and The Simple Wild. Her books have been featured in national publications including USA Today, Globe & Mail, Suspense Magazine, First for Women, and Publisher's Weekly. She has been nominated for the Goodreads Choice Award for Best Romance 2013 for TEN TINY BREATHS and Best Romance 2018 for THE SIMPLE WILD. Her novels have been translated into 16 languages.
K.A. Tucker currently resides in a quaint town outside of Toronto with her family.



Connect with K.A. Tucker: